Associate Marriage and Family Therapist, AMFT 131006

Supervised by Dr. Leslie A. Miles, LMFT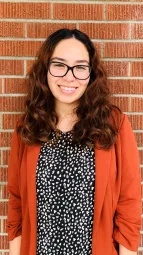 Are you sick and tired of being sick and tired? Constantly thinking, "…is this as best as it gets?" or finding excuses as to why you should leave but are too afraid to? Repeating the same patterns over and over again, hoping for a different result? You, your child, or family are struggling emotionally? Seeking help is never easy, however, you find yourself here and that is already something to be proud of. I believe that by creating a safe, warm, validating, and supportive environment, can lead to growth and empowerment over time.
If you're looking for extra support and guidance through a challenging situation, or you're just ready to move in a new direction in your life, I look forward to working with you to achieve your goals. I understand how easy it can be to fall into routine patterns, so if you are ready and willing, lets venture through this journey together to foster change.
Samantha Linero is an Associate Marriage and Family Therapist who has experience working with children, teens, adults, and families. Samantha specializes in working with people who struggle with depression, anxiety, domestic violence, and ADHD symptoms.