Associate Marriage and Family Therapist, AMFT 128412 Supervised by Dr. Leslie A. Miles, LMFT #89704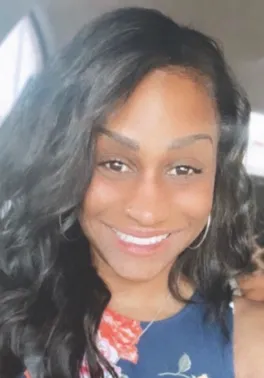 Sharayza Blakemore, is an Associate Marriage and Family Therapist under the guidance of Dr. Leslie A. Miles. She received her Master's Degree in Counseling Psychology from California Baptist University and her Master's in Business Administration (MBA) degree from the University of Phoenix. Sharayza, has worked with children/adolescents, teens, individuals, couples, and families. Her experiences have allowed her to work with various issues including depression, anxiety, abuse/trauma (emotionally and or physically), issues with codependency, unhealthy relationships, stress, and adjustment disorders.
As a mom, wife, friend, and professional, many people rely on us for everything. By the time you meet those requirements, there is not much to pour into yourself; however, remember, before you can pour into others, you must also remember to give YOU, attention as well. Oftentimes, you might feel like you can handle it ALL until one day you can't, and your left feeling down, lonely, and TIRED. Does this sound like you? I am here to say, "hold on a little longer my friend you can be ALL these things", but remember YOU in the process.
Great news! you don't have to have these feeling forever cause change is possible, and as your therapist I plan to be there every step of the way. The journey thus far has been rough, I know cause at one point I was YOU! Wearing many hats is fun, it shows: character, poise, and "I got it all together", but when you wear too many hats at once, it can be very overwhelming. Pause, breathe, and relax my friend cause CHANGE is coming for you.
I am the passenger, and YOU are the driver when it comes to reaching your own goals. However, as your therapist I will make sure that you are going in the right direction.
If you are ready to take this ride to a better sustainable life, I am ready to help you get there. I look forward to holding a safe, nonjudgmental space for you to process your experiences, while working with you to healing! Call the office today to get started!