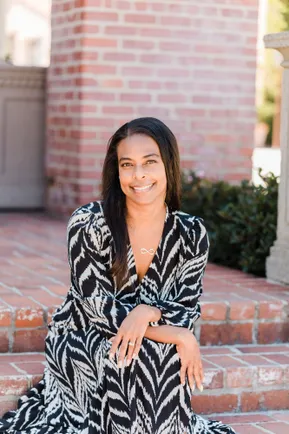 As a mom, spouse, friend, and professional woman, you are wearing many hats, which can become overwhelming. At times you feel overwhelmed by life, and after a long day of showing up for everyone else, there is nothing left for you. Everything appears okay from the outside looking in, but you can feel yourself cracking more and more each day. You may have fooled everyone around you, but you know the truth. You feel broken and wounded by past mistakes and trauma. You find yourself isolating from friends and family and turning down invites. That feeling of loneliness and sadness has just become too difficult to stuff down anymore.
Today you are one step closer to a new you. I can imagine that this first step is hard, but you will not be alone. The good news is that together we can join forces and one struggle at a time began to put the pieces back together. Began to visualize yourself feeling better than ever, feeling like you can manage life's curveballs.
You will finally begin to breathe again, to enjoy life to the fullest. You will be more present in your own life and start enjoying your relationships, children, and career again. If this sounds like you and you are willing and ready to do the work, let us get balance and wholeness back in your life. Call now to get started!
Dr. Leslie A. Miles is a licensed Marriage and Family Therapist with over 20 years of experience working with children, teens, adults, and families. Dr. Miles specializes in working with women and couples struggling with infertility, pregnancy loss, depression, and anxiety. Dr. Miles is passionate about working with individuals struggling with day-to-day difficulties, equipping each person with the tools to restore balance in their lives, and empowering others to reach their full potential.
Call now to schedule an appointment with Dr. Miles at 909-284-4504